Women reportedly make up only 28% of the workforce in science, technology, engineering and math (STEM) and so when they choose and excel in these fields, there is a need for them to be celebrated.
Susan Ofori Atta was the first Ghanaian woman to become a medical doctor and according to some accounts, the first woman in the Gold Coast to get a university education too. She was born in 1917 to Nana Sir Ofori Atta I, the Okyehene and Paramount Chief of the Akyem Abuakwa Traditional area.
Susan attended the St. Mary's Convent in Elmina for her primary school education. In 1929, at the age of 12, she went to Achimota School for her secondary school education and Cambridge School Certificate. She showed great academic prowess by all standards and in her final year, Susan was the school's Head Girl.
After her time at Achimota, she was accepted to the Korle-Bu Midwifery Training School in Accra from where she graduated in 1935 at the age of 18. She proceeded to further her midwifery training in Scotland, returning to the Gold Coast to practice at the Korle-Bu Teaching Hospital.
A few years later, Susan was enrolled at the Edinburgh University Medical School from where graduated with an MBChB degree in 1947. She later specialised as a paediatrician and practiced at the Princess Marie Louise hospital before joining the University of Ghana medical school where she was instrumental in the creation of the paediatric department. She started her private practice for women and children at her clinic, the Accra Clinic when she left the UG medical school.
Susan was a member of the 1969 Constituent Assembly which drafted the Constitution for the Second Republic of Ghana. A pioneering feminist, she fought for legislation that gave spouses and children the right to inherit from their fathers and spouses who died intestate. Her advocacy led to the PNDC intestate succession law (1985).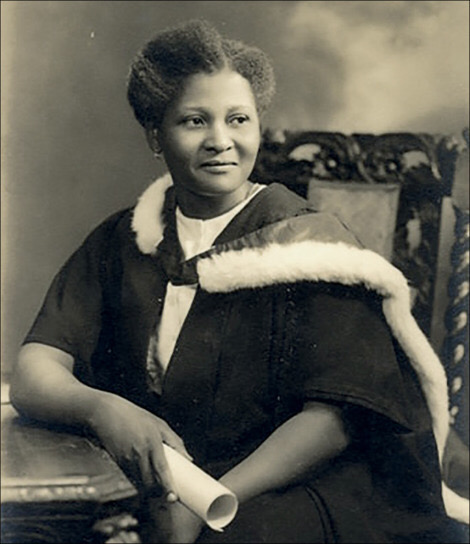 Through her work and massive contribution to the nutrition and paediatric disciplines, she was honoured by the University of Ghana in 1974 with an honorary Doctor of Science for her pioneering research work into childhood malnutrition. She is the brain behind the discovery and naming of Kwashiorkor, the childhood malnutrition disease.
Susan was no stranger to government in Ghana. She was an aunt to Ghana's current President, Nana Akufo-Addo. Her younger sister was Adeline Akufo-Addo, the First Lady of Ghana during the Second Republic who was the mother of Ghana's current president.
Today, her life is a motivation to girls in Ghana and all over the world. Her alma mater, Achimota School, has named a house after her to immortalise her.
Source: edwardasare.com