Actress Akuapem Poloo born Rosemond Brown has been handed a 90 days jail sentence by the Accra Circuit Court over naked pictures with her son.
The conviction on Friday comes after she posted a naked picture with her son on Instagram celebrating his seventh birthday.
Handing her judgement, Christina Cann expressed discontent with the alarming rate with which nudity has become a thing in the country's social media space.
She said it is important the court take sanctions for the message to go down with everyone how wrong it is to do that on social media.
The judge added that the actress is being punished to serve as a disincentive to others.
On Wednesday, the actress who was remanded into custody underwent a pregnancy test before her sentencing.
The actress was facing charges of publication of obscene materials, engaging in domestic violence namely conduct that in any way undermines another person's privacy or integrity and engaging in domestic violence namely conduct that in any way detracts or is likely to detract from another person's dignity and worth as a human being.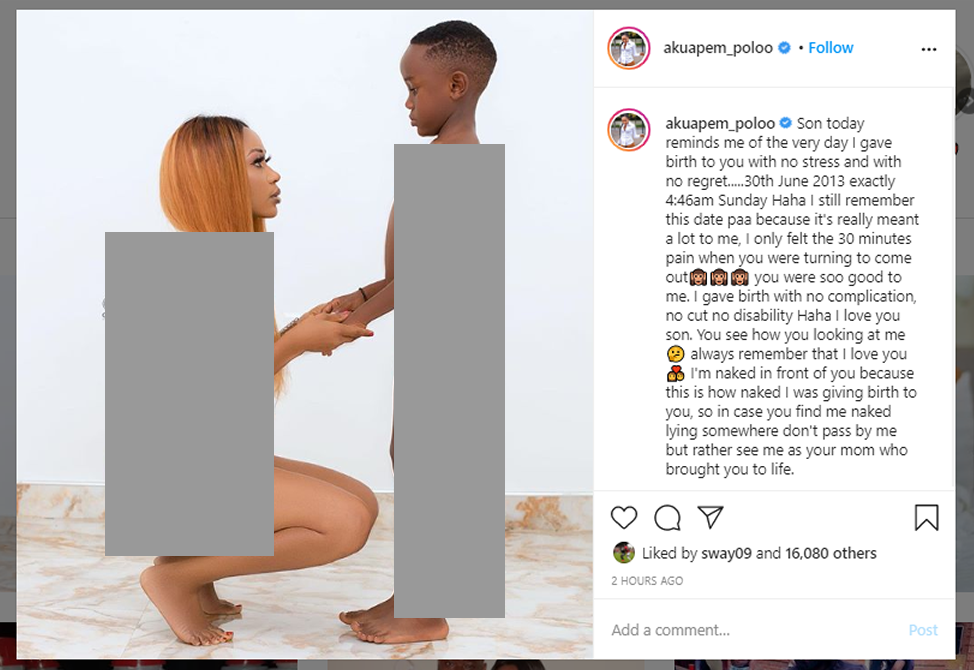 According to the prosecution, on June 30 2020, Rosemond celebrated her son's seventh birthday by taking nude pictures together with her son who was also half-naked.
She posted the pictures on her Instagram page which went viral on social media.
The pictures attracted comments, adding that the behaviour of the accused person was likely to detract from the dignity of her seven-year-old son among others.
The complainant in the case was Bright Appiah, the Director of Child Rights International Ghana.
The child's right activist petitioned the police after the photo went viral on social media, and the matter was referred to the Domestic Violence and Victims Support Unit (DOVVSU).
Miss Brown's lawyers say they plan to appeal the sentence.
Source: myjoyonline.com