On 16 January 2019, London Stock Exchange Group launched the second edition of its 'Companies to Inspire Africa' report, identifying and celebrating some of Africa's most dynamic growth businesses. Lionesses of Africa saw eight of its most inspirational women entrepreneurs and their companies from across the African continent making it into the final publication.
The Companies to Inspire Africa 2019 report identifies a new cohort of fast growing and dynamic private businesses across Africa. 360 companies were selected from 32 countries. 23% of the companies are led by women, almost double the proportion reported in 2017. Lionesses of Africa Founder and CEO, Melanie Hawken, was a guest speaker at the high profile event in London, invited to showcase some of Africa's most inspirational women-led growth businesses who were included in this year's report.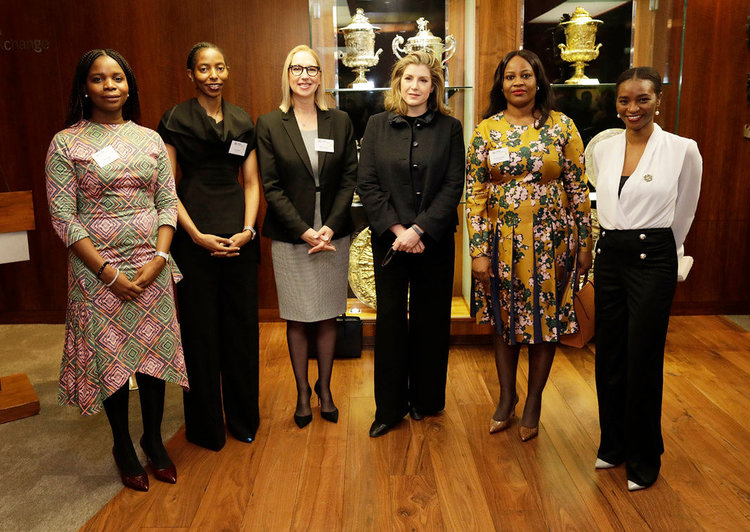 These companies featured included:
Adele Dejak Ltd (Kenya)
In the highly competitive world of international jewellery design, it can be hard to stand out from the crowd. But this is certainly not the case for Kenyan jewellery and accessory design entrepreneur, Adele Dejak, founder of the striking global luxury brand that carries her name. Adele Dejak the brand is an authentic jewellery and fashion accessories brand that offers a direct access to the true premium African experience. Her brand consists of a wide variety of exquisite, handcrafted pieces including bracelets, earrings, necklaces and handbags inspired by African textiles, cultures and traditions directly made in the company's studio or through collaboration with its established network of partners. Find out more.
Melvin Marsh International (Kenya)
Melvin Marsh International is a Kenyan based family business known for establishing Kenya's first brand of flavored teas, Melvins Teas. CEO and Founder Flora Mutahi, a tea fanatic, determined to change the world of tea in Kenya. She is passionate about providing her customers with exceptionally flavored tea to be enjoyed every day. Today, she remains obsessively committed to building a world class company with several strong Melvin's brands. The company flavors its teas with only 100% natural ingredients, the result of which is a range of teas that are flavorful, fun and refreshing. Today, Melvins Teas serves millions of cups of world class tea each year. The product base has expanded to include not only flavored teas but herbal and fruit infusions including green, orthodox and purple tea. Find out more www.melvinstea.com
---
PMS Group (Kenya)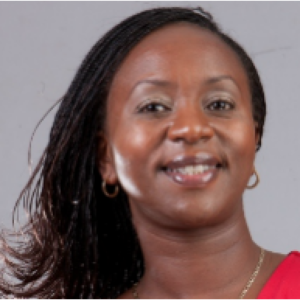 Joanne Mwangi founded the award winning and acclaimed PMS Group, a 360 degree agency in the late 1990s in Nairobi, Kenya. The business has built its reputation by defining and delivering total marketing concepts of any scale. As an integrated company, it has the ability to offer a service proposition benefitting from 19 years of very high profile work. Today, PMS Group has over 300 employees and an enviable client list. It offers its clients a range of highly specialist services including digital marketing, brand development strategic planning, advertising, PR and communication services, merchandising expertise, and event and promotions support. Find out more www.pmsafrica.com
---
Selfina (Tanzania)
Dr. Victoria Kisyombe is the founder of SELFINA, a company in Tanzania that provides micro-leasing to mostly widows and young girls. Victoria is a leader who has used innovation, initiative, and determination to empower women in Tanzania to become economically self-sufficient. Given women's lack of collateral and resulting lack of access to capital, Victoria began pioneering micro-leasing as a solution. Her pioneering micro-leasing model as an alternative way to financing women has generated praise beyond Tanzania, and efforts are under way to expand the model to other countries in the region. SELFINA has gone on to finance 27,000 women, create 150,000 jobs, with 250,000 people impacted and US$17 Million revolved. Find out more.
---
Delight Uganda (Uganda)
Julian Adyeri Omalla is one of Uganda's top women entrepreneurs. She is founder, chairperson and managing director of Delight Uganda Limited, producing the country's most popular fruit drink sold under the brand name 'Cheers'. Julian has diversified into a range of other business activities, including egg and poultry farming, maize-feed production, a flour mill and bakery, a student hostel for 400, as well as coordinating women's farmer cooperatives that provide food aid into Sudan. Today, Julian employs over 1,000 Ugandans and exports to countries such as Rwanda, Kenya, Tanzania, Sudan and Zaire. Julian is a powerful voice of advocacy for improving economic access and opportunities for Uganda's women in business. She is a leading member of the Uganda Gender and Growth Coalition, a group of seven women's rights advocacy groups. In 2008, Julian was among six women in Africa to be honoured for their entrepreneurship skills by the World Bank. Today, she is one of the most decorated woman entrepreneurs in East Africa and has received honours and awards including the Commonwealth Entrepreneur of the Year 2014. Find out more.
---
Securico (Zimbabwe)
Divine Ndhlukula founded SECURICO Security Services from humble beginnings in Zimbabwe in 1998. Divine identified a need in the market for a quality oriented security company and she has driven SECURICO to become the market leader in Zimbabwe. She has tackled a previously male-dominated industry head on and her business success story is nothing short of remarkable – marking her as one of Africa's most tenacious and inspiring women entrepreneurs. SECURICO today provides its clients with a complete security solution – uniformed armed officers, armoured vehicles for transportation of valuables, onsite banking, trained guard dogs, and electronic security systems. The company also does private investigations, employee vetting, and security consulting. Find out more.
---
Wonderbag (South Africa)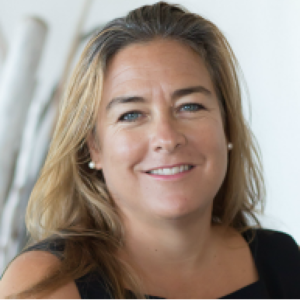 Sarah Collins is a passionate social entrepreneur on a mission to improve lives through the award-winning revolutionary cooking product known as the Wonderbag. A Wonderbag is based on the oldest technology in the world – heat retention cooking. These non-electric bags are made up of chipped foam that is housed in colourful, African-inspired printed fabrics with a drawstring at the top to retain the heat. This simple but ingenious product allows for food to be brought to the boil by conventional cooking methods and once put into the Wonderbag will continue to cook the food for up to 12 hours. In 2015, the company reached its 1 million milestone of Wonderbags sold across the world. It is now an internationally recognised product, made at its factory in Tongaat, South Africa. The bags are also sold online and in select retail stores, as well as through Wonderpreneurs in their communities. Find out more.
---
Secure ID (Nigeria)
Kofo Akinkugbe is recognised globally for her entrepreneurial success story and strong business track record. She is founder & CEO of SecureID Nigeria Ltd a market leader in smart card technology and digital security. SecureID is a world-class manufacturing facility with the only smart card production plant in West Africa and one of only six on the continent. This company serves 16 countries across Africa and is fully certified by VISA, Verve and MasterCard. In 2012, Kofo won the Africa Awards for Entrepreneurship Mature Business Award. Kofo is one of Africa's thought leaders in the subjects of entrepreneurship and innovation in the technology sector. Find out more.
---
Melanie Hawken, Lionesses of Africa founder and ceo said: "The importance of women-built, high growth companies in Africa cannot be overstated. These outstanding women entrepreneurs who are featured in the Companies to Inspire Africa 2019 report, and the many thousands of others who are making such an impact on the continent are amazing engines for economic growth. They are also a powerful force for equitably distributing that growth."